Attorney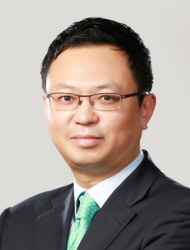 SINSUNG(SEAN) YUN / Partner
Attorney
T : 82 2 6003 7536

/

F : 82 2 6003 7033
Biography
Sinsung (Sean) YUN is a partner in the Antitrust Practice Group at Yoon & Yang. In the field of competition and antitrust, he has represented domestic and foreign companies in matters covering domestic and international cartels including leniency applications, abuse of market-dominant position, business combinations, private damage actions and compliance counselling. His representations covered a variety of industries including auto parts, commercial freight vehicle, air cargo, CRT/LCD, elevator/escalator, cable television, internet portals, credit card, hypermarket, pharmaceuticals, energy, alcoholic beverages and tobacco. More recently, he has expanded his field of expertise to issues related to IT, media and communications, among others, and has represented several multinational IT companies in high-profile antitrust cases before the Korea Fair Trade Commission and Korean courts. Besides practicing law, he has advised the Korea Fair Trade Commission with regard to competition policy in the information technology industry.

Sean received his LL.B. degree from Seoul National University in 1993 and LL.M. degree from Georgetown University Law Center in 2008. He has worked at Howrey LLP's Washington DC office as a foreign lawyer from 2008 to 2009. He is admitted to the Korean and State of New York (USA) Bars. He is recognized as a leading competition lawyer by Euromoney Legal Media Group's IFLR Leading Competition Lawyers and as a leading antitrust practitioner by the same media group's AsiaLaw Leading Lawyers.
Education
2008

Georgetown University Law Center, LL.M.

2005

Graduate School of Law, Seoul National University, Doctorate Course

2001

Columbia Law School, Center for Korean Legal Studies, U.S. Trade Law Seminar

1995

Seoul National University Graduate School of Law, LL.M.

1993

Seoul National University College of Law, LL.B.
Experience
2011-present

Partner, Yoon & Yang LLC

2015-present

Adjunct Professor, Hanyang University School of Law

2014-present

Commissioner, SNU Competition Law Center Steering Committee

2013

Professional Legal Research Course, New Horizon of Competition Law, Seoul National University College of Law

2012-13

Named in Euromoney Legal Media Group's AsiaLaw Leading Lawyers

2011-present

Adjunct Professor, Sogang University Law School

2008-09

Visiting Foreign Law Expert, Howrey LLP, Washington DC

2006

Professional Legal Research Course, Antitrust Law and Regulated Industries, Seoul National University College of Law

2004-05

Commissioner, Advisory Committee for Competition Policy In The Information Technology Industry, Korea Fair Trade Commission

2003-11

Associate, Yoon & Yang LLC

2003

Professional Legal Research Course, International Trade Law and Policy, Seoul National University College of Law

2002-03

Associate, Yoon & Partners

1995-98

Full-time Lecturer, Korea Air Force Academy
Publications
ABA Section of Antitrust Law Joint Venture Handbook "South Korea" section, Co-Author, 2019
Regulation under Competition Law regarding Royalties Contravening the FRAND Agreement – Justice Vol. 39, 2017
European Court of Justice's Ruling on the "Intel" Case – Competition Journal Vol. 193, Co-Author, 2017
Korea's Recent Enforcement Trends of Cartel Law - Competition Policy International (CPI): Asia Column, Co-Author, 2016
"Information Exchange as a Type of Agreement?," Journal of Korean Law (co-author), 2015
"Hwawei v. ZTE Ruling of the Court of Justice of the European Union – Journal of Competition 182nd Issue", 2015
"Recent key competition law issues in the U.S. and Europe and their implications," Competition and Law, No. 3 (co-author), 2014
"Korean Chapter," Cartel Regulation : Getting the Deal Through, Law Business Research (co-author, 2014, 2015, 2016, 2017, 2018, 2019)
"South Korea : Cartels and Its Aftermath," The American Lawyer, 2014
"Korean Chapter," The International Comparative Legal Guide to: Cartels & Leniency, Global Legal Group (co-author), since 2013
"Resale Price Maintenance", 30 Years of Monopoly Regulation and Fair Trade Act (co-author), 2011
"High Court Rejects Multiple Regression Method in Follow-on Cartel Damage Litigation," International Law Office (co-author), 2010
"Joint Application for Reduction System for subsidiaries"- Issues and Tasks of the Monopoly Regulation and Fair trade Act, 2010
"Korean Antitrust Regulations - South Korea - The 2009 Guide to Competition and Antitrust," IFLR (co-author), 2009
"South Korea: Changes to the Corporate Leniency Program for Cartels," International Antitrust Bulletin, ABA Volume 2 (co-author), 2009
"A Case Review On Discriminatory Pricing," Antitrust Case Law Review, 2006
"Legal Theory on Tie-In Sales," The Lawyer, 2003
"Regulation of Monopolistic and Oligopolistic Pricing," Seoul National University Graduate School of Law LL.M. Thesis, 1995
Representative Matters
Handled the investigation by the Korea Trade Fair Commission on Microsoft's acquisition of Nokia's mobile business
Handled the damages claim case on bid-rigging cartel regarding the construction of tracks on the Honam Express Railway
Represented OPGW, in the damages claim case on bid-rigging cartel of power line
Handled the investigation by the Korea Fair Trade Commission on unfair trade practice of large truck manufacturers
Represented Intel in an investigation by the Korea Fair Trade Commission and an administrative litigation in connection with an alleged abuse of market dominant position
Represented Qualcomm in an investigation by the Korea Fair Trade Commission into an alleged abuse of market dominant position
Represented an Intervenor in an investigation by the Korea Fair Trade Commission into a merger between Google and Motorola
Represented Hite Brewery in an investigation by the Korea Fair Trade Commission into Hite Brewery's acquisition of Jinro
Represented an interested party in an investigation by the Korea Fair Trade Commission into an alleged abuse of market dominant position by Google
Represented an examinee in an investigation by the Korea Fair Trade Commission into a collaborative act by automobile part companies
Represented a multinational air carrier in an investigation by the Korea Fair Trade Commission and an administrative litigation in connection with an international carte for air cargo service fees
Represented an examinee in an investigation by the Korea Fair Trade Commission and an administrative litigation in connection with a collaborative act by LPG companies
Represented a multinational elevator manufacturer in an investigation by the Korea Fair Trade Commission, an administrative litigation and a damages litigation in connection with a collaborative act by elevator companies




Attorney at Law, Korea (2002); New York (2009)


2012-13 Selected as "Asia Law Leading Lawyers" by Euromoney Legal Media Group
2016 Received the "Merger Control Matter of the Year - Asia-Pacific, Middle East and Africa" Award at the GCR Awards (Microsoft-Nokia M&A case)
2016-17 Selected as "Leading Lawyers" by Legal Times
2018 Selected as "Leading Practitioner" in Competitition and Antiturst by Euromoney Legal Media Group (category: fair trade in Korea)
2019 Selected as "Future Star" by Benchmark Litigation Asia-Pacific (category: competition & antitrust)