Foreign Attorney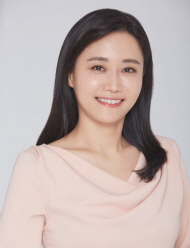 Myung-Ahn Kim / Senior Foreign Attorney
Foreign Attorney
T : 82 2 6182 8359

/

F : 82 2 6003 7806
Biography
Myung-Ahn Kim is a Foreign Attorney at Yoon & Yang LLC. She practices primarily in the areas of international dispute resolution, shipping, commodities, aviation, insurance and trade. Before Joining Yoon & Yang, she worked as foreign attorney at Lee & Ko and as a senior associate/Of Counsel at Holman Fenwick Willan LLP (Singapore Office), respectively, In addition to her practice, she has worked as an adjunct professor of law at Hankuk University of Foreign Studies. She is a member of the California Bar since 2006.
Education
2006

Loyola Law School, Los Angeles (J.D.)

2001

Stanford University, Stanford (Master of Arts in International Policy Studies)

1998

University of California, Los Angeles (Bachelor of Arts in Communications)
Experience
2018-present

Senior Foreign Attorney, Yoon & Yang LLC

2020-present

International Arbitrator, Korean Commercial Arbitration Board

2016-18

Of Counsel, Holman Fenwick Willan LLP, Singapore

2014-16

Senior Associate, Holman Fenwick Willan LLP, Singapore

2011

Adjunct professor, Hankuk University of Foreign Studies

2006-14

Foreign Attorney, Lee & Ko

2005

Extern, California Department of Justice, Office of the Attorney General

2004

Law Clerk, Legal Aid Foundation, Los Angeles, CA
Publications
Chambers Global Practice Guide 2019: International Arbitration Trends and Developments (Co-Author, Seoul, Korea: November 2018)
Singapore International Arbitration Centre (SIAC) Seoul Conference "Damages in International Arbitration: Contemporary Principles and Practices" (Seoul, June 2018)
Holman Fenwick Willan LLP Commodities Bulletin: "On Demand Guarantee or Not: When is a Guarantee an Autonomous or On-Demand Guarantee as Opposed to an Orthodox See-to-it Guarantee" (Co-Author, London, UK; June 2016)
Lee & Ko/Holman Fenwick Willan LLP Joint Seminar on "Practical Concerns in Insurance Industry:D &O Insurance and Exclusions" (Seoul, Korea, May 13, 2015)
Holman Fenwick Willan LLP / Seoul International Arbitration Center Joint Seminar on "Practical Issues in International Arbitration and Transaction" (Seoul, Korea, November 21, 2014)
Lee & Ko/Lawrence Graham LLP Joint Seminar on "Common Insurance Issues in Korea and the United Kingdom" (Seoul, Korea; April 17, 2013)
Inter-Pacific Bar Association (IPBA) Conference on "Bankruptcy in Shipping Industry" (Seoul, Korea; April 20, 2013)
Introduction to English Law of Contract, Tort and Evidence, Hankuk University of ForeignStudies (Seoul, Korea; February, 2011 – June, 2011)
Representative Matters
Transactional Work
Advised on a USD20 million Combined General Liability Reinsurance Policy in lieu of various product liability claims filed in the US against the Insured. Analyzed the wording of the Reinsurance Policy (triggering event(s), defence costs, jurisdiction, claims cooperation and inefficacy clause etc), reviewed the Reinsured's underwriting files/the broker's placing files, evidence of discussions at the time of placement and of the losses/damages, and prepared Reservation of Rights in lieu of conditional advance.
Advised a Singapore based owners against a Saudi Arabian charterer regarding a Time Charter dispute on an amended Supplytime 2005 form and the Settlement Agreement supplementing the Charter. Recovered the full amount of guaranteed sum corresponding to the charter claim under an on-demand bank guarantee to the satisfaction of the client (the "Settlement Agreement").
Advised a Korean shipyard regarding the assessment of a constructive total loss of a tuna purse seiner vessel and the respective scope of liabilities under the Marine Insurance Act. The disputed loss of approx. USD23 million resulted in an amicable settlement prior to the commencement of SIAC arbitration proceedings in Singapore.
Advised a major Malaysian bank company against an European financial institution on LC discrepancy issues under UCP 600 and the bank-to-bank reimbursement obligations.
Assisted multinational corporations on a wide variety of labor, insurance and contract issues in Korea.
Drafted a series of contracts and MOUs on behalf of US corporations launching businesses in Korea.
Assisted in provision of legal opinion on maritime, aviation and trading disputes.
Dispute Resolution
Represented an Indian shipyard against a Qatar buyer in a shipbuilding dispute involving five(5) platform supply vessels in lieu of USD115 million. Drafted notices and submissions for LMAA arbitration on underlying contractual issues including the construction of an exclusion clause, permissible delay, contractual specification, force majeure, and claims under refund guarantees.
Represented ASEAN-member trading companies in arbitration proceedings at SIAC and ICC for damages in respect of the breach of various sale and purchase contracts for iron ore fines, wood pellets and coal, respectively.
Assisted airlines and their Reinsurers in settlement negotiations and/or litigations involving cargo and passenger injury claims based on the Warsaw and/or MC99 Convention.
Represented a leading regional insurer in its subrogation claim for damaged project cargo against a member of an UK-based P&I Club. Obtained an extension of time bar and settlement in favor of the client.
Represented a Korean bank against a major Greek shipping company in a year-long trial before the Court of First Instance in Piraeus, Greece. Obtained a complete defense award on all claims including breach of contract and fraudulent misrepresentation for USD 35 Million. Also obtained an award of attorney's fees and costs for the client.
Represented a leading Korean insurer in an LCIA arbitration against a major UK reinsurer in London, England. Case resulted in a confidential and satisfactory settlement few days before the arbitration tribunal hearing.




Attorney at Law, California (2006)