Firm News
Yoon & Yang wins Award for Regional Firm of the Year at GCR Awards 2018
2018. 04. 16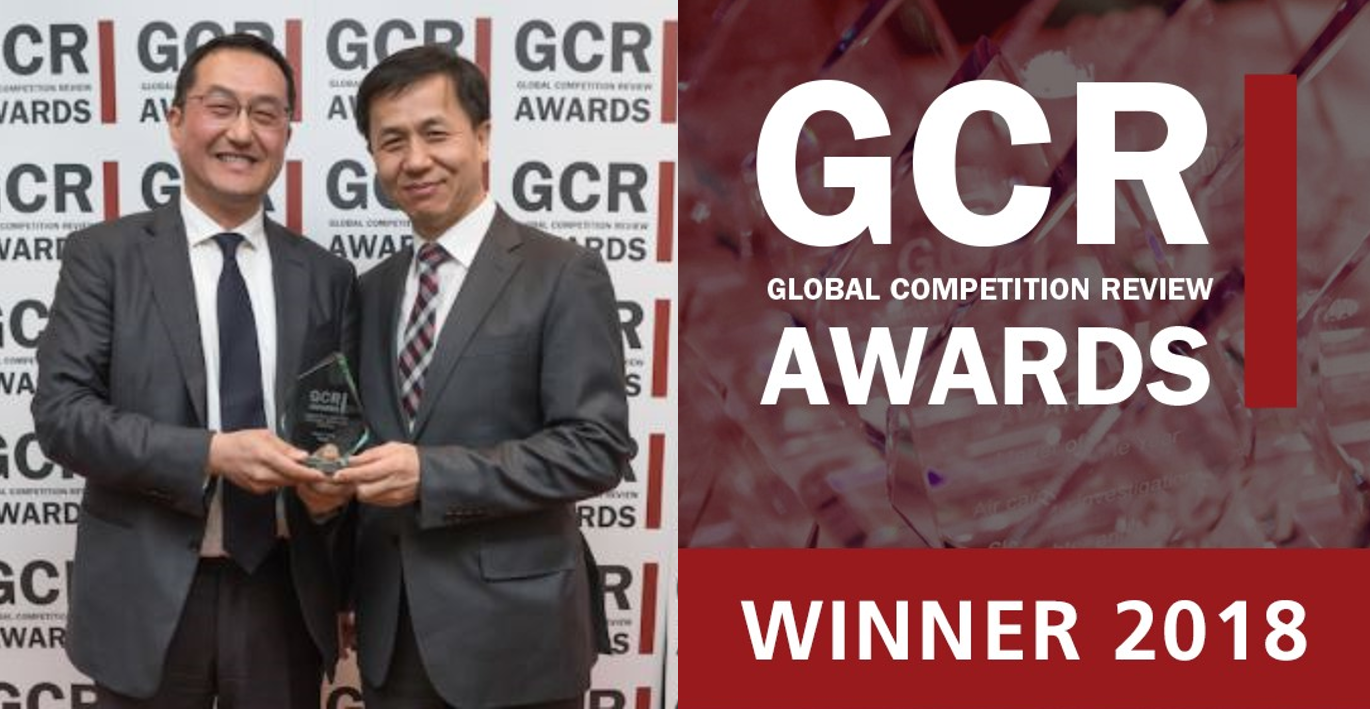 < Partners Paul S. Rhee (left) and Jae Young Kim posing with the trophy
at the GCR Awards 2018 in Washington, DC on April 10, 2018 >


Yoon & Yang LLC has been selected as the winner of the Regional Firm of the Year – Asia-Pacific, Middle East and Africa, an award given by the internationally renowned antitrust & competition legal publication, Global Competition Review (GCR).
GCR, a prestigious legal publication with a primary focus on the antitrust & competition area, annually selects and honors the best law firms, outstanding lawyers and noteworthy cases in the antitrust & competition area worldwide at its GCR Awards.
The Regional Firm of the Year is awarded to the best law firms voted by their peers in the three respective continents including the Americas, Europe, and Asia-Pacific, Middle East and Africa.
This year, GCR Awards 2018 honored the antitrust & competition group at Yoon & Yang for its representation of "Qualcomm in its appeal against the KFTC's abuse of dominance decision before the Seoul High Court and its injunctive claim against the enforcement of such decision before the Korean Supreme Court." The award also acknowledged Yoon & Yang's successful representation of Performance Optics, Vision Ease and Daemyung Optical in the KFTC merger review regarding their sale to HOYA Corporation. In addition, GCR praised the firm's recent success in representing a leading multinational conveyor belt manufacturer with regard to the KFTC's long time conveyor belt cartel investigations.
The firm's antitrust & competition group has successfully represented remarkable domestic and international cases including the MAN Truck & Bus Korea's cartel in Korea, the KFTC's price-fixing investigation in the ramen noodle industry, and the ATM∙CD manufacturers' price-fixing case. Yoon & Yang also actively represents some of the world's largest and most prominent multinational companies including Qualcomm, Intel, UBS, Bosch, Siemens and Microsoft.
GCR Awards 2018