Attorney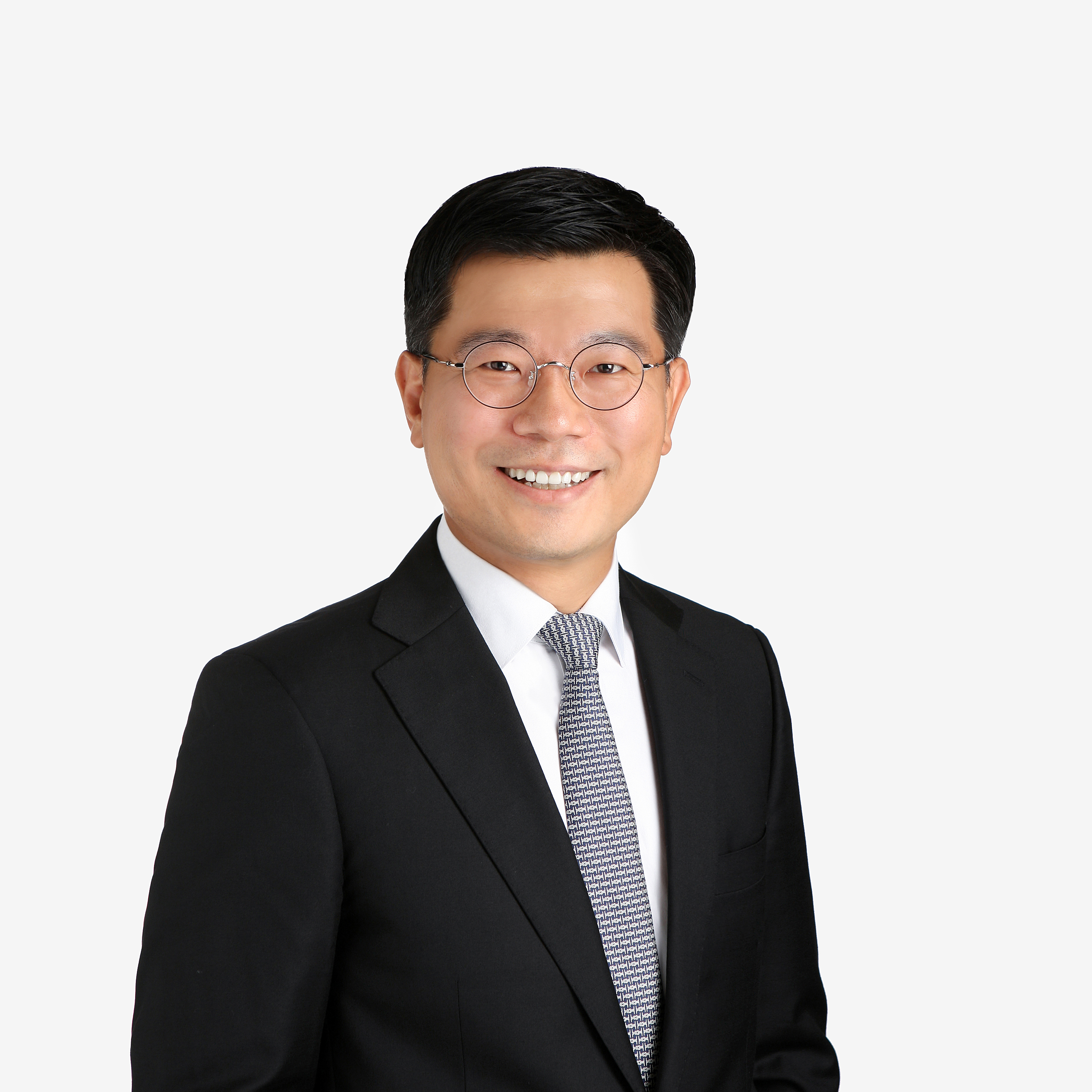 SUNG DUK KIM / Partner
Attorney
T : 82 2 6182 8115

/

F : 82 2 6003 7029
Biography
Sung Duk Kim is a Partner attorney at Yoon & Yang LLC and his practice areas include intellectual property, national defense and litigation and he is in charge of various civil/criminal disputes on patent, trademarks, copyrights, design, domain name, inventioan related to the duties, trade secret, license, franchise, etc. In particular, he is providing legal services on any and all legal/technical issues which may occur in connection with infringement of trade secret which frequently occurs these days. In addition, Attorney Kim has achieved remarkable results in disputes on nominal trust of shares and management right of listed companies and has yielded significant outcome in dispute on shares relating to inheritance by acquiring a new precedent from the court regarding whether inheritance tax burden on inherited shares falls under the scope of interitance expenses such as Supreme Court Decisions 2013Su33 and 2013Su44 rendered on June 24, 2013. Sung Duk Kim also has accumulated diverse experiences in administrative/civil litigations filed in the medical and pharmaceutical industries. He completed the LL.M courses at Washington University School of Law in 2016, and won the Spirit of Excellence Award and CALI Award.
Education
2016

University of Washington School of Law, LL.M.

2011

Completed the LLM course in Seoul National University Graduate School of Law

2010

Patent Training Center, the 7th Session, Seoul Bar Association

2007

Seoul National University College of Law, LL.B.
Experience
2019-present

Partner, Yoon & Yang LLC (formerly Yoon Yang Kim Shin & Yu, 2006-2009)

2010-18

Associate, Yoon & Yang LLC (formerly Yoon Yang Kim Shin & Yu, 2006-2009)
Publications
RESEARCH ON FILM WORK AND JOINT OWNERSHIP: THE UNITED STATES AND KOREA - Master Graduation Thesis (2016)
Getting The Deal Through :Defence & Security Procurement 2017 Korea Chapter (co-author, 2017)
Representative Matters
[Intellectual Property]
Handled litigation on transfer of patent registration on vitro preparation apparatus
Handled preservation litigation on transfer of patent registration on turbo miachine
Handled litigation on infringement of utility model on shock mitigation equipment of delivery board of labeler
Handled litigation on infringement of trade secret on manufacturing of L Motors
Advised on dispute on infringement of trade secret on 76mm naval gun
Handled litigation on infringement of trade secret on wheel speed sensor of automobile
Handled litigation on infringement of trade secret on commonrail injector of automobile
Handled litigation on infringement of trademarks on Jang products such as chunjang
Handled litigation on infringement of service mark right of gene test
Handled litigation on development agreement of new construction technology
Advised on despute regarding violation of the Unfair Competition Prevention and Trade Secret Protection Act in connection with Penguin trademark
Advised on new technology of electricity
Handled litigation on infringement of copyrights on textbook
Handled criminal litigation on violation of the Personal Information Protection Act regarding medical IT
Handled litigation on compensation for employee's invention in connection with invention of printer toner equipment
Advised on license agreement of patent right in China
[Medical/Pharmaceutical]
Handled administrative disposition litigation on steroid cosmetics
Handled administrative litigation on disposition of notification on standardized propduction practice of drugs (the so-called Bocchus notification case)
Handled litigation on claim for national compensation regarding disposition on asbestos-contained drugs
Advised on violation of the Toxic Chemicals Control Act
Handled criminal litigation on violation of the Pharmaceutical Affairs Act
Advised on deliberation of assessment on new medical technology
Advised on medical-related gene test
Handled medical litigation on pneumonectomy done to a patient with lung cancer suspect
Handled medical litigation on encephalopathy of fetus
[National Defense]
Handled litigation on bidding of unmanned surveillance vehicle
Participated in provision of advice on development of K-2 tank
[Dispute on Management Right/Inheritance of Shares]
Handled litigation on succession recovery claim of S group
Handled litigation on claim for transfer of shares with borrowed name for Y company and resolved management right dispute
Handled litigation on cancellation of merger and resolved dispute on minority sharehoder's right for O company
Handled case regarding R group on partition adjudication of inherited property
[Corporate Litigation]
Handled dispute litigation on PF of Onui area, Chuncheon
Handled dispute litigation on PF of Geopyung Freya building
Handled dispute litigation on PF of housing site development project in Seongnam/Pangyo area
Advised on dispute litigation on PF of plant building in Southeast Asia
Handled dispute litigation on resale of developed housing site in Asan/Baebang area
Handled dispute litigation on movie production agreement
Handled dispute litigation on construction of musical fountain
Handled litigation on unfair trade practices
Advised on infringement of portrait rights of famous girl band