Attorney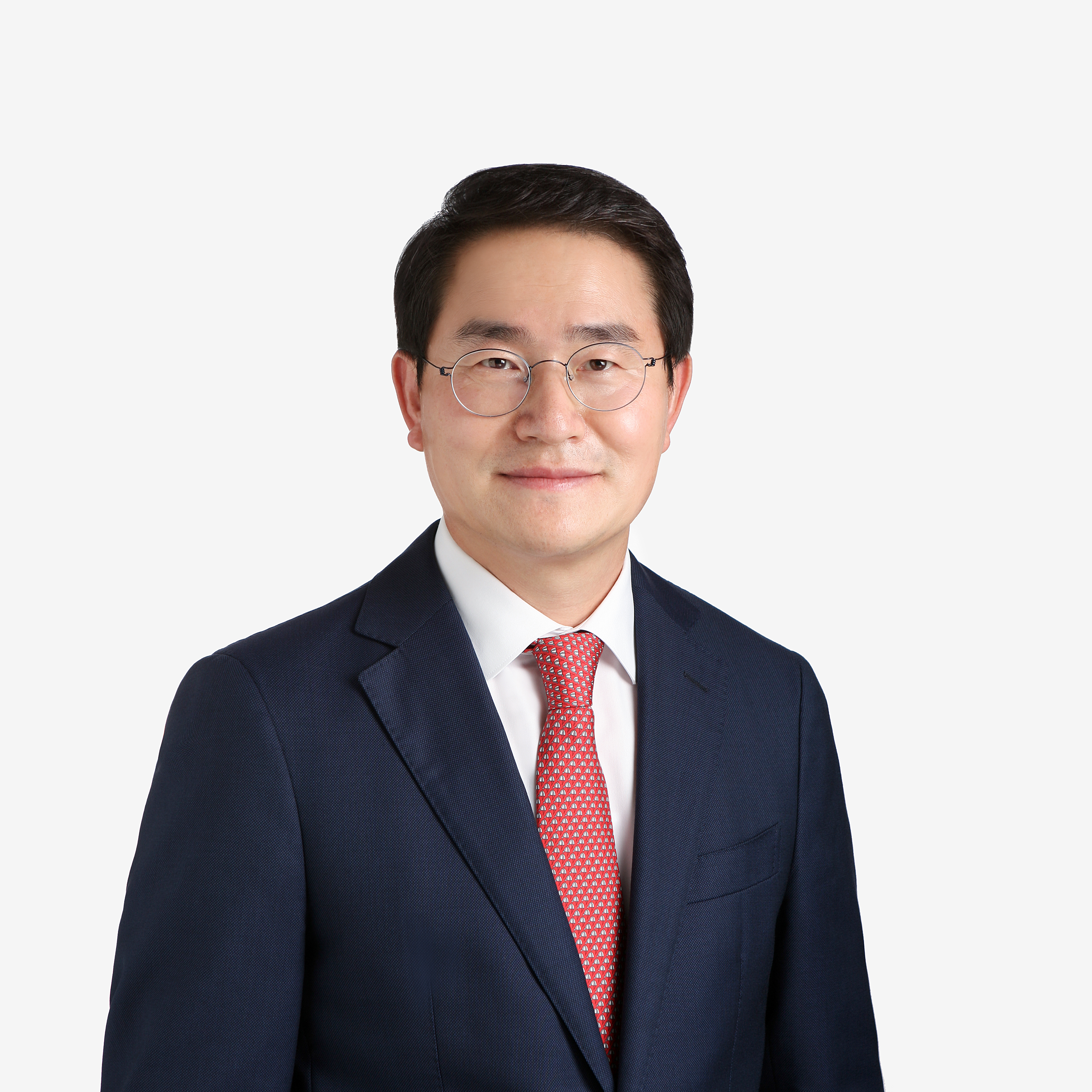 MYUNG SOO LEE / Managing Partner
Attorney
T : 82 2 6003 7095

/

F : 82 2 6003 7804
Biography
Myung Soo Lee is a Managing Partner at Yoon & Yang LLC. His main practice areas are finance, securities, and insurance. He worked for ten years at the Financial Supervisory Service as the Chief of the legal department and corporate disclosure department. He provides expert legal advice on the licensing of financial businesses, supervision and inspections of financial institutions, corporate disclosures, M&A involving listed companies, and unfair trade practices. He has served as a legal advisory member for the Financial Services Commission and as a legal counsel for the Financial Supervisory Service.
Education
2005

Korea University Graduate School of Legal Studies, Financial Transactions Law

2000

Seoul National University College of Law, Research Course on Financial Transactions Law

1994

Korea University College of Law, LL.B.
Experience
2018-present

Managing Partner, Yoon & Yang LLC (formerly Yoon Yang Kim Shin & Yu, 2006-2009)

2010-17

Partner, Yoon & Yang LLC(formerly Yoon Yang Kim Shin & Yu, 2006-2009)

2017-present

Member, Task Force for innovation of financial supervision, investigation and sanction process, Financial Supervisory Service

2016-18

Advisor, Financial Supervision Advisory Committee, Financial Supervisory Service

2015-present

Commissioner, Deliberation Committee for KOSPI Market Listing & Disclosure, Korea Exchange

2015-20

Member, Deliberative Committee for Interpretation of Law, Financial Services Commission

2015-17

Advisory Commissioner, Advisory Panel for Financial Reform, Financial Services Commission

2015-17

Member, Credit Business Disputes Mediation Committee of the Seoul Municipal Government

2013-14

Commissioner, Financial Disputes Mediation Committee, Financial Supervisory Service

2012-present

Member, Depositor Protection Fund Management Committee, Korea Federation of Community Credit Cooperatives

2012-present

Member, Committee for KOSDAQ Listing, Korea Exchange

2012-15

Member, National Credit Union Federation of Korea, Fund Management Committee

2011-present

Legal Advisory Member, Financial Services Commission

2010-13

Expert Commissioner, Financial Disputes Mediation Committee, Financial Supervisory Service

2009-10

Experience Deputy Director, Corporate Disclosure Department, Financial Supervisory Service

2006-09

Deputy Director, Legal Affairs Office, Financial Supervisory Service

2003-06

Senior Associate Deputy Director, Corporate Disclosure Department, Financial Supervisory Service

2002-03

Attorney-at-Law, Financial Policy Division, Financial Policy Bureau, Financial Supervisory Commission

2000-02

Associate Deputy Director, Dispute Settlement Department, Financial Supervisory Service
Publications
Korea Chapter, Getting the Deal Through – Insurance & Reinsurance 2016
"Accelerating growth," Asia-Pacific Fintech Special Focus, IFLR, May 2016
"Estate Planning," Financial Planning Standards Board, 2001
Representative Matters
Advised on financial watchdog's approval regarding major financial companies, such as KOREIT
Advised on financial-related laws for major financial holding companies, banks, securities firms, asset managers, trust companies, insurers, savings banks, credit cards, and capital companies
Advised on supervision & inspection procedures relating to financial companies
Advised on M&A of major listed companies, such as HANCOM
Advised on IPO, antitrust, inspection, etc. issues of listed companies
Litigatd financial crime cases related to fraudulent ELW trading



Attorney at Law, Korea (2000)


2002 Financial Services Commissioner Commendation
2015 Selected as "Leading Lawyers 2017" by Legal Times
2016 Selected as "Leading Lawyers 2016" by Legal Times
2017 Selected as "Leading Lawyers 2015" by Legal Times