Managing Partner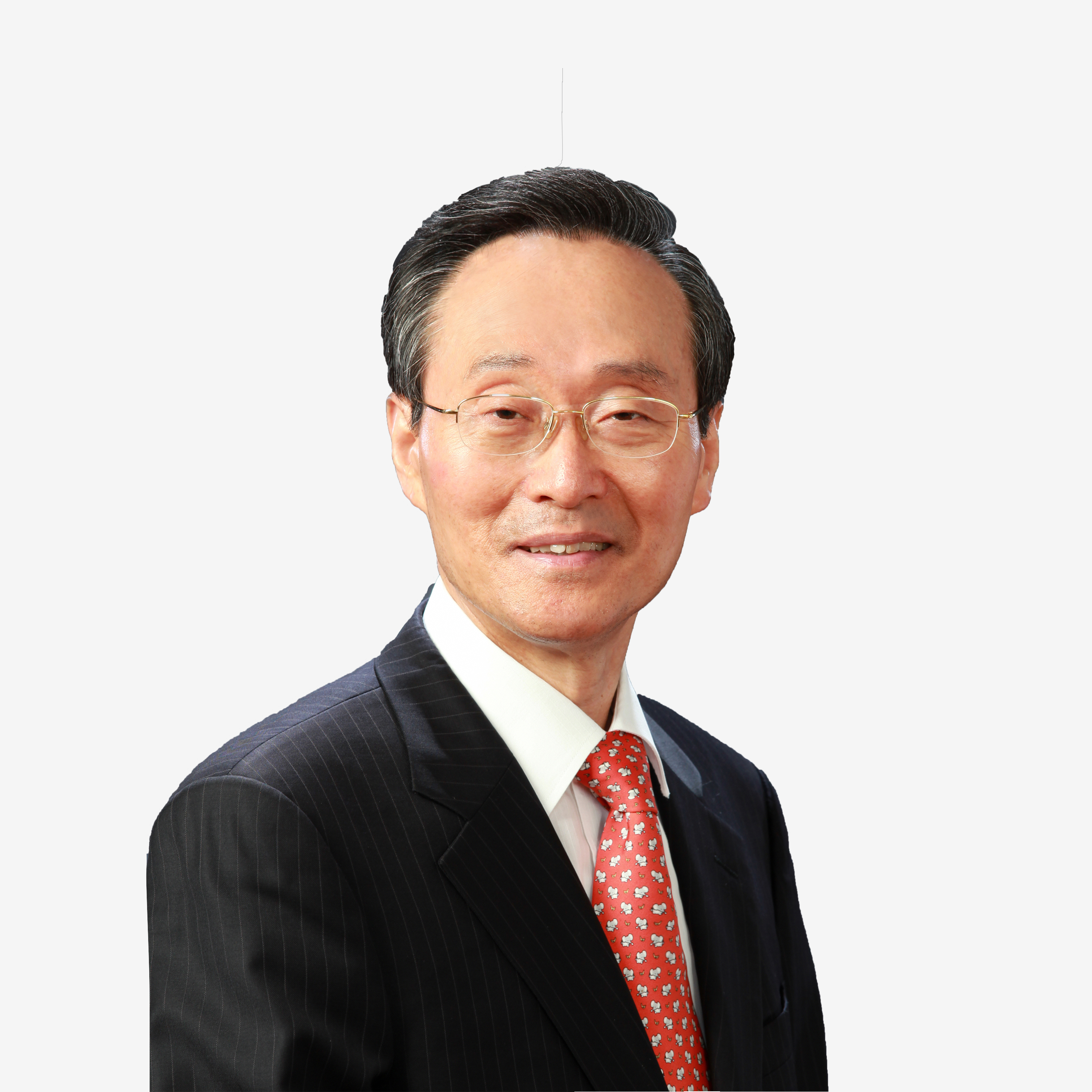 HOIL YOON
Managing Partner
T : 82 2 6003 7501

/

F : 82 2 6003 7026
Biography
Hoil Yoon is a managing partner of Yoon & Yang LLC. His practice concentrates on antitrust, international business transactions, and international litigation and arbitration. He has extensive experience in the areas of M&A, cartels, dominance abuse, unfair trade practices (including distribution, pricing and the intersection of intellectual property and antitrust), and antitrust litigation. He also heads the firm's antitrust practice group, which was awarded an Elite rating by Global Competition Review and is included in Global Competition Review's global top 100 list.
Prior to establishing Yoon & Partners, a predecessor of Yoon & Yang LLC, Yoon practiced law in the United States as a partner at Baker & McKenzie from 1979 to 1989. He also served as an ambassador for international economy and trade, as a non-standing commissioner of the Korea Fair Trade Commission and a Seoul District Court Judge. He was a member of the Korean Bar Association's Board of Directors from 1990 to 1992 and from 2006 to 2008.
Yoon was a Chairman of the Seoul Bar Association's Antitrust Law Section. He also served as a member of the competition policy advisory board at the Korea Fair Trade Commission, concurrently with serving as Chairman of the board's International Cooperation Committee. He is a member of the American Bar Association's Antitrust Law Section where he had served as a member of the International Cartel Task Force and the International Task Force. He was chairman of the Korea Competition Forum from 2005 to 2009, and since 2002 he has served as a non-governmental advisor to the International Competition Network.
In April 2006, Yoon received a national Camellia Medal from the Korean government for his contributions to the advancement of antitrust law. International legal journals frequently name him as one of the nation's leading lawyers in antitrust, corporate, and dispute resolution law. He has written numerous prominent articles on antitrust and corporate law.
Yoon received his J.D., magna cum laude, from Notre Dame University where he was an editor of the law review, and received his LL.M. and LL.B. from Seoul National University. He is admitted to the bars of Korea, New York, Illinois, Washington, D.C., and the United States Supreme Court.
Education
1973

University of Notre Dame Law School, J.D., Magna Cum Laude

1972-73

Editor of Notre Dame Law Review

1967

Seoul National University Graduate School of Justice, LL.M., Summa Cum Laude

1965

Seoul National University College of Law, LL.B., Magna Cum Laude
Experience
2003-present

Managing Partner, Yoon & Yang LLC (formerly Yoon Yang Kim Shin & Yu, 2006-2009)

2010-14

Chairman, Asia Competition Association

2008

Advisor, Committee for Promotion of Advanced Act and Subordinate Status, Korean Fair Trade Commission (KFTC)

2007-12

Official, International Cartel Task Force & International Task Force, Section of Antitrust, American Bar Association

2006

Recipient, The National Camellia Medal from the Korean Government

2005-13

Member, Competition Policy Advisory Board, KFTC

2005-09

Chairman, Korea Competition Forum

2002-present

Non-Governmental Advisor, International Competition Network

2002-04

Commissioner, Civilian-Government Joint Forum for Doha Development Agenda

2002-04

Vice President, Korea Derivatives Association

2000-02

Ambassador for International Economy and Trade, Ministry of Foreign Affairs and Trade

1999-01

Member, Competition Policy Advisory Board, KFTC

1996-07

Member, Stock Index Management Committee, Korea Exchange

1996-06

Visiting Lecturer, Judicial Research and Training Institute

1996-98

Nonstanding Commissioner, KFTC

1992-00

Panelist, International Center for Settlement of Investment Disputes, Panel of Conciliators, U.S.A.

1991-present

Korea Commercial Arbitration Board, Commercial Panel

1991-94

Advisory Member, New product Advisory Committee, Korea Stock Exchange

1991-92

Director, Korean Bar Association

1990-present

Civic, Rotary International (Seoul Hangang Rotary Club) (President, 2004-05)

1989-03

Managing Partner, Yoon & Partners

1985-87

Lecturer, Columbia University School of Law, New York

1984

Recipient Presidential Citation/Decoration from the Korean Government

1983-84

Chairman, American Bar Association's Subcommittee on Korea

1982-89

American Arbitration Association, Commercial Panel, New York

1982-88

Director, U.S.-Korea Society, Inc., New York

1979-89

Partner, Baker & McKenzie, Chicago, Illinois, Baker & McKenzie, New York

1973-78

Associate, Baker & McKenzie, Chicago, Illinois

1970

Judge, Seoul District Court, Seoul, Korea

1967-70

Judge Advocate, Republic of Korea Air Force
Publications
Chambers Global Practice Guides : Cartels 2019, Chambers and Partners (co-author), 2018
Korea Chapter, Cartel Regulation 2014: Getting The Deal Through, Law Business Research (co-author), 2014
Korea Chapter, "Competition Laws Outside the United States, 2d ed.", ABA Section of Antitrust Law, 2011
"Antitrust Issues in International Intellectual Property Licensing Transactions 2012 - Korea," ABA Section of Antitrust Law, 2012
"Cartel Regulation 2009 - Korea," Global Competition Review Special Report, 2009
"Merger Notification Procedures in Korea," Competition and Antitrust Review 2009, 2009
"Strengthening Anti-Cartel Enforcement in Korea," Journal of Competition, 2005
"Toward a New Competition Policy in Korea," Competition and Antitrust 2002, 2002
"Relief for Wrongful Conduct in Futures Trading," 1 Korean Journal of Futures and Options 165, 1993
"Proxy Solicitation and Voting Trust," 8 Commercial Law Review 169, 1990
"Legal Aspects of Doing Business in and with the Republic of Korea," in Current Legal Aspects of Doing Business in Japan and East Asia, Section of International Law, American Bar Association, 1978
"Taxation of Foreign Investment and Trade," 5 Korean Journal of Comparative Law 48, 1977
"A Study on Rule 10.B.5 of the U.S. Securities Regulations," 47 Notre Dame Lawyer 1349, 1972
"A Study on Korean Land Law," Bup Jo, 1967




1988 New York
1981 Washington, D.C.
1977 the U.S. Supreme Court
1977 the U.S. Court of Customs and Patent Appeals (Currently the U.S. Court of Appeals for the Federal Circuit)
1973 Illinois
1967 Korea